H

ave you ever wondered who you can trust?

Are there certain people who build trust daily? Would you like to be more trustworthy?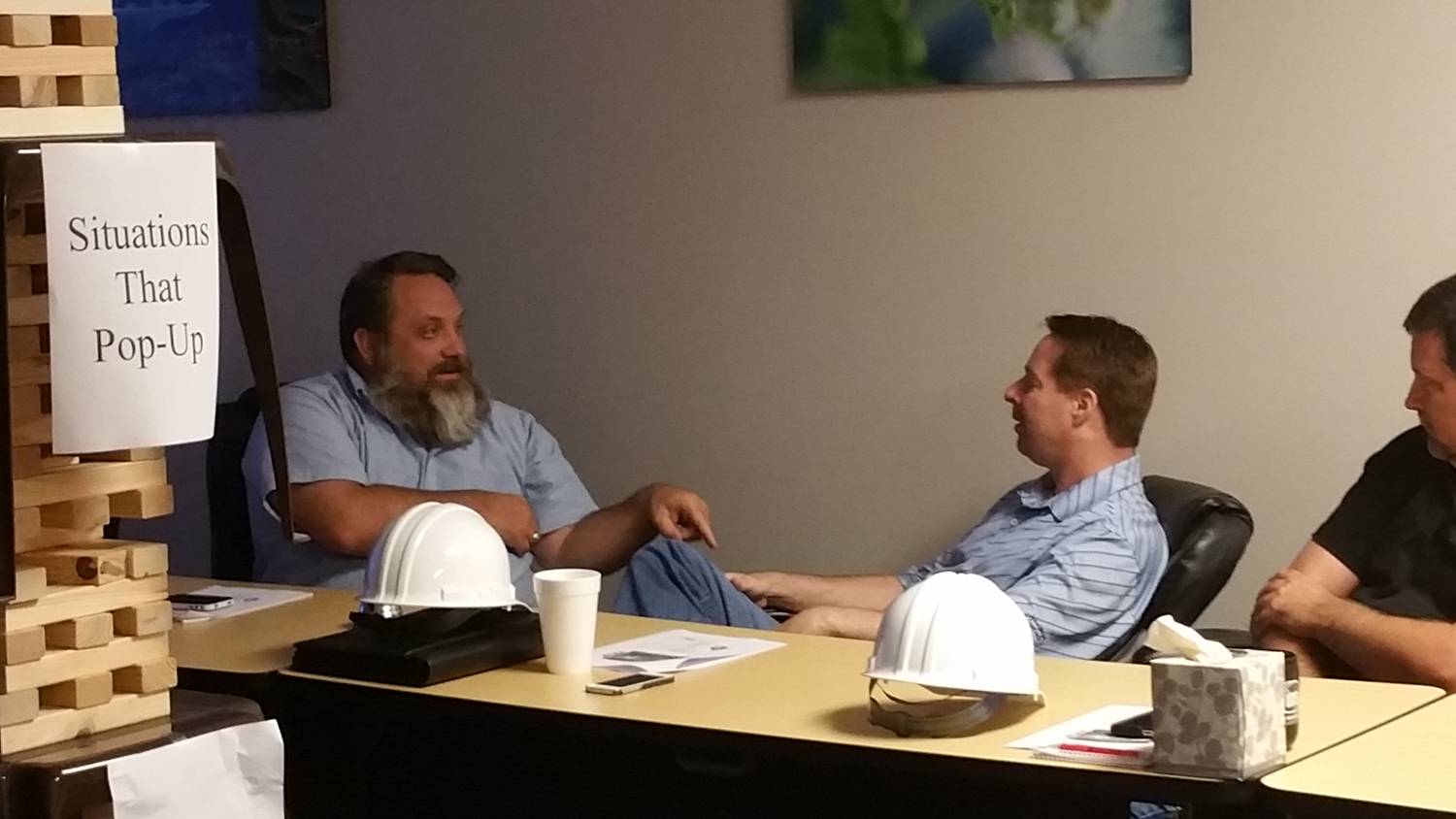 "First and foremost, I liked the interaction with the people in the room. Through this series, I was able to gain trust with folks I haven't worked as closely with."

TECHNICAL SALES PROFESSIONAL |
Plano, TX
"The overall flow of the TRUST Series was great! The best thing was the team approach to the sessions. I enjoyed the insight and interactions with the team assignments. We seldom work in a vacuum – we're always working with others, whether it be coworkers, vendors or customers, so I really liked the team approach."

PROJECT MANAGER |
Dallas, TX
"I loved that the teams came up with new ideas for their games to show what they learned."

ENGINEER |
North Texas
Let's Talk.
---
In one of the newest and most powerful Keith Martino leadership classes yet, teams of participants are challenged to apply both Leadership Principles and trust building concepts via targeted games, team-building activities, and mind-stretching assignments. For those looking to improve their key relationships with co-workers, customers, family and friends, the TRUST Initiative offers the training, encouragement and opportunity.
"Out of all of our corporate leadership programs, this was probably the most fun class that we've had yet," explained one recent Project Manager regarding the TRUST Series. "I think the sessions were entertaining and fun, while teaching the new trust concepts and reinforcing our leadership principles."
For those looking to improve their relationships at work with co-workers and customers, a seasoned Estimator added "We had a group of people from all areas of the building – the shop, engineering and sales – all focused on one task [building trust]." Other TRUST participants agreed. "The best part was getting to know people you don't work with every day," commented a participant from the Purchasing Department. "That way, when you see fellow participants at other company functions (luncheons, etc) you feel like you really know them."
TRUST participants also got an unexpected wake-up call. They were challenged to build trust within the larger community by purchasing items for a "mystery friend" in need. This was accomplished in a special collaborative effort with the Covering Dallas with Love program, administered by Gary Cochran, CDWL Program Leader. "When Gary and Denise came in and spoke – Denise's real life story was so interesting. That really makes you stop and think about life," noted one participant. "I don't think anyone in the class was ready for how impactful that was."
"I loved that the teams came up with new ideas for their games to show what they learned," a participating Engineer commented regarding the final presentation. "But, it was more than just fun and games," he reflected. "TRUST helped me grow as a person."
But is the TRUST Series for everyone? Certainly, it's more relevant for some job titles than others. "Everyone should go through this series, but especially lead engineers as they interact closely with the staff, vendors, and customers," says one seasoned technologist. "We seldom work in a vacuum – we're always working with others, whether it be coworkers, vendors or customers, so I really liked the team approach. People who are key points of contact between different work groups would be the perfect fit."